ABOUT MUSEUM
The place where we are is a 19th century manor house, the former seat of the Forestry Commission Przymuszewo. Since 1999, along with the livestock building and the surrounding area of Chociński Młyn – owned by the National Park "Bory Tucholskie". Today – the Centre of Nature Education of the "Tuchola Forest" National Park. Location between the biggest natural attractions of the "Tuchola Forest" National Park, Zaborski Landscape Park and Natura 2000 areas makes this place a unique space where we give voice to nature.
Today, as never before, the importance of nature education is enormous. Shaping the right attitudes towards nature and sensitivity to nature is crucial for the future of humans. The Centre for Nature Education of the "Bory Tucholskie" National Park not only brings the fascinating world of nature closer, but above all takes responsibility for shaping respectful attitudes towards the natural world, building bonds with what is natural and awakening ecological awareness.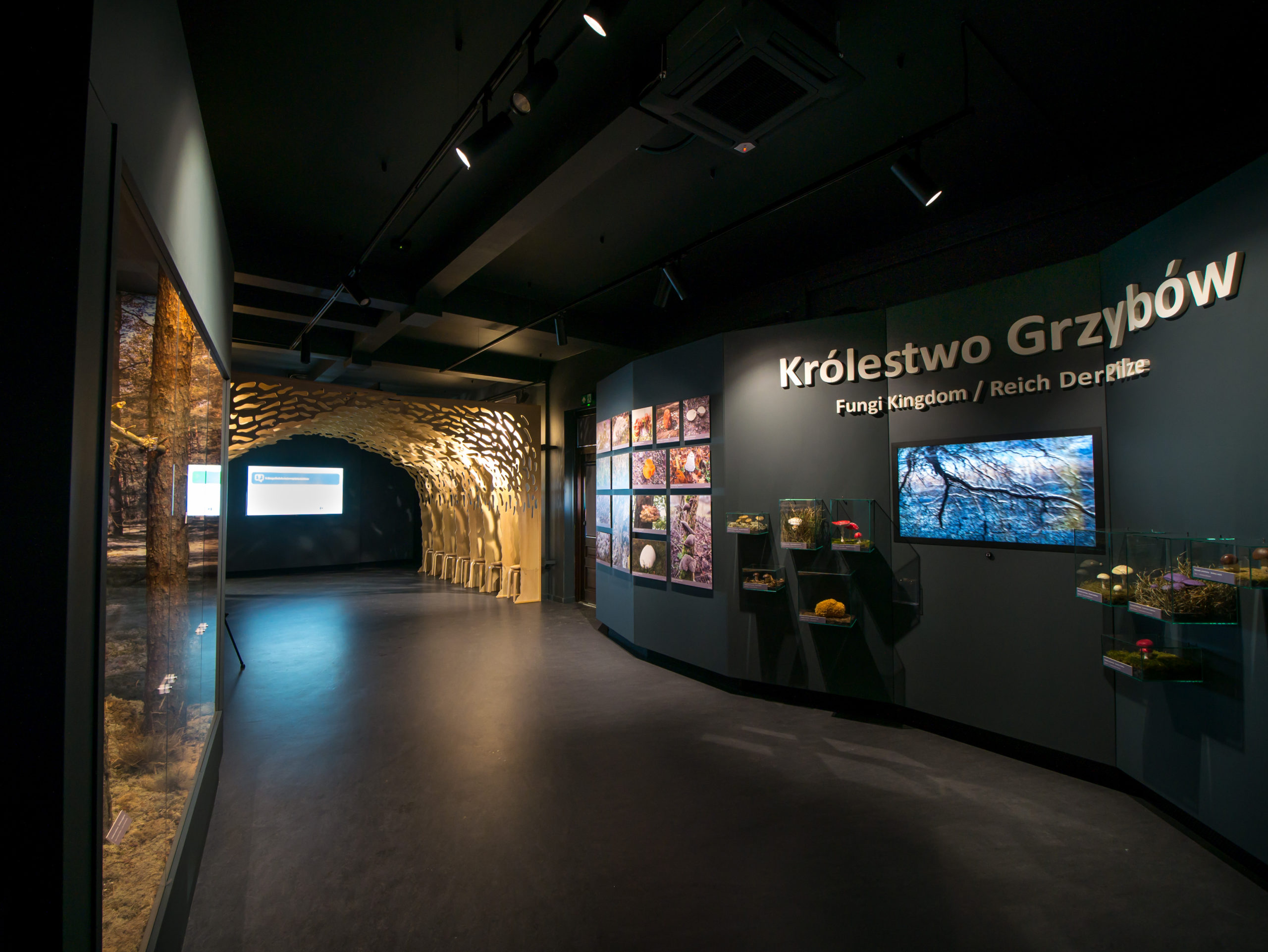 A journey through the natural world of the "Bory Tucholskiej" National Park becomes an experience of nature on many levels, not only of the senses, but also of emotions. We immerse ourselves in the beauty of the immediate surroundings and peep at the lives of its unusual inhabitants – plants and animals. We travel back in time and use our imagination to discover how this fascinating work of nature was created. Finally, we let the visitor feel that he is entering a unique space – the space of nature.